转Katherine LaGrave 2016年10月27日的文章:在飞机场丢失护照怎么办?
英文原文发表于 CN Traveler: http://www.cntraveler.com/story/what-to-do-if-you-lost-your-passport。转载如下: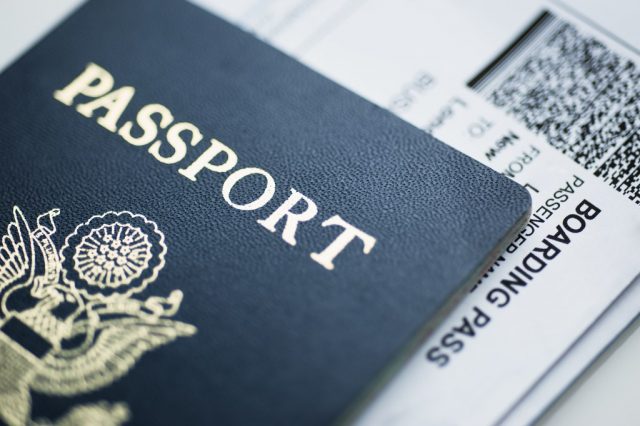 It may not be as dire as you think.
I consider myself a careful and conscientious traveler. I arrive at the airport two hours in advance (sometimes three). I change seats when asked by a fellow traveler, for a spate of eventual (?) karmic goodwill. I even follow boarding pass protocol. And while I have written about the importance of keeping passports secure while traveling, it seems that even the most frequent travelers, at times, take their eye off the ball for a split second. And when that "ball" is your passport, things can get scary quickly. I was Edinburgh International Airport recently, washing my hands in the restroom. My passport, which I usually keep in its own wallet, was there one moment, gone the next. In its place: a flush of hot panic that cooled and settled, like a pit, in my stomach. Where was it? What should I do next? Would I be stuck at the airport, like Tom Hanks in Terminal, building a shelter out of my suitcases?
I retraced my steps immediately, and interrupted a woman attempting to go into the stall I had just left. Nothing. Thankfully, another woman in the bathroom found my passport, seconds later, in the shadows below the row of sinks. It had just…fallen out of its wallet. I was lucky that time, but not everyone who loses their passport in the airport finds it again. If this is the case, then what happens? What exactly should you do next?
If you're in the U.S.
If you're using your U.S. passport as a primary means of identification in any of the hundreds of airports across the country and happen to lose it, the first thing you should do is find a Transportation Security Administration representative and explain what happened, says TSA spokesman Michael McCarthy. The TSA rep will then look for a manager or supervisor, and you'll be taken through the process of flying without an ID. They will most likely ask you to produce any other form of identification on you (hello, library card), and will employ matching technology to help them get a clearer picture of who you are. "It's not the end of the world," McCarthy tells Condé Nast Traveler. "We generally have ways of getting a passenger through screening—we just need to verify who they are. Don't give up hope just yet."
If you're abroad
Things get a bit more difficult if you're overseas and trying to return to the U.S. or fly into another country—after all, you have to show your passport to get on a plane, and at some point, you have to get your passport stamped. "If you lose your U.S. passport while traveling overseas, even in an airport, you will need to replace it before returning home," Michelle Bernier-Toth, managing director of the U.S. State Department's Overseas Citizen Services, Bureau of Consular Affairs, tells Condé Nast Traveler. "Contact the nearest U.S. embassy or consulate for help. For urgent travel, we can normally issue an emergency, limited-validity passport the next business day—and sometimes even sooner." Notify the consular staff of upcoming travel, and be sure to tell them if you have been the victim of a crime—the duty officer will advise you on what to do next. (Bernier-Toth notes that all U.S. embassies and consulates have after-hours duty officers who can help U.S. citizens in an emergency abroad, and that they can be reached by calling the respective embassy or consulate.) If you can't use your phone internationally, visit the nearest airport information desk, explain your situation, and ask to use their phone. You'll eventually have to get to the nearest embassy or consulate.
What happens next
Don't just set up camp at the airport, lingering by the lost and found. Regardless of where in the world you are, reporting a lost or stolen passport as soon as possible is necessary to help protect you against identity theft. Travelers can contact the U.S. Department of State to report the loss by phone, email, or even by mail. Ideally, travelers will be able to bring the following to the consulate or embassy: a passport photo (one photo is required; get it in advance to speed the process of replacing your passport); identification (driver's license); evidence of U.S. citizenship, a travel itinerary, a DS-64 (statement about your lost or stolen passport), and a DS-11 (passport application). A police report is not mandatory, but it can be helpful in confirming the circumstances of loss or theft. (However, don't spend time filing a report if it will seriously delay your travel.) A good rule of thumb? Carry a copy of your passport information page while traveling overseas. You won't be able to fly home with just a copy, but it can help in the event your passport is lost or stolen, says Bernier-Toth.
Normal passport fees are collected at the time of application, but there are extenuating circumstances: If you are the victim of a disaster or serious crime, the passport fee may be waived and a limited-validity passport will be issued. (When the traveler applies for a full-validity passport upon their return to the United States, a regular fee will be charged.)