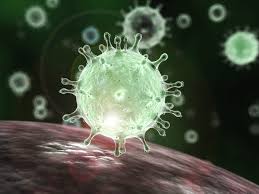 (原文载于"美国医人") |

点击此处:Chinese (中文版)
Editorials:
The Chinese version of this article had great response from the public, as signaled by more than 70,000 views within 48 hours of publication. There are huge amounts of positive comments and feedbacks. Readers are eagerly requesting an English version, so that they can send to families and friends to help them getting ready for Covid 19.
Authors Drs.  Daniel Lin, Huifang Ma, Xin  Liu etc, immediate translated the article to English and make this English version available. As Dr. Lin etc pointed out, "The victory against the epidemic not only rely on big moves like invention of new drugs or vaccines, but also on detailed recommendations as in this article".
Recommendations for Non-Apartment Home Isolation Practices for Covid-19 Mild or Suspected Patients
by Daniel Lin, MD, Huifang Ma, MD, Xiu Liu, MD
The new coronavirus epidemic is sweeping North America. Today, on March 9, there have already been 1,010 confirmed cases in the United States and 93 in Canada as of March 10th. During this critical time, patients with either suspected symptoms or mild confirmed Covid19 cases can be isolated at home under the guidance of a doctor. Here we make recommendations for covid19 non-apartment home isolation practices, for those who live in single or town homes.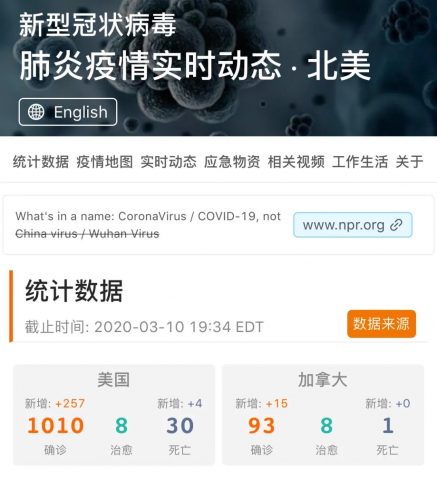 Use a bedroom with its own bathroom, ideally on the lowest floor of a house. This room ideally would have no return air vent, or would be far away from one. If the above requirements cannot be met, one should consider to stop the central air conditioning, instead using a portable heater, preferably an infrared one. Leave the ventilation fan in this bathroom on, so that air will flow into this bedroom and possible contamination could be contained within the room.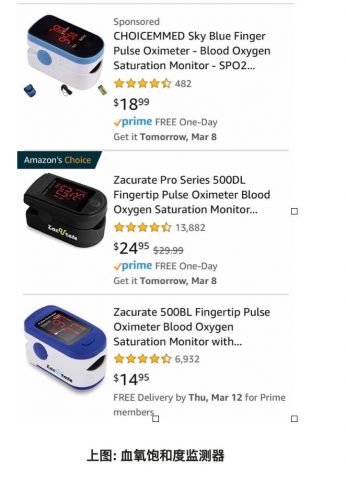 Things you should have in this bedroom: a bed, masks, thermometer, garbage can with lid (it's best if it can be opened by using a foot pedal), garbage bags, mobile phone and charger.
It also might be a good idea to have a pulse oximeter for self-oxygen monitoring, but this is only recommended for Mild or Suspected Patients. When repeated readings at rest is less than 92% , or if you experience difficulty breathing, contact your family doctor or ER and inform them of your symptoms and that you possibly have Covid 19.
Have your primary care doctor's office number or online Doctor App. Contact your doctor if you have: a lasting fever, high fever, respiratory issues including: shortness of breath, wheezing, coughing, and so on. Follow your doctor's instructions.
Have the address of the local ER readily available and have a plan for transportation to and from the ER.
Those in isolation must wear masks if they go out of their room. Other family members should also wear masks and stay away from that room. Meals should be delivered to the door. Direct contact with the isolated person should be limited and if possible completely avoided.
Isolated people should use different doors if he/she needs to exit the house.
Trash disposed of from the isolation room should be stored and discarded separately. Laundry from that room should be done separately. High temp tumble dry is recommended.
Disinfectants that kill 99.9% of pathogens such as Lysol, Clorox, etc. should be used to disinfect surfaces. Family members should wear disposable gloves, masks and protective glasses when dealing with items touched by the isolated personnel, e.g. garbage bags, clothing, cutlery, etc.
Family members should use disinfecting wipes at least once per day to wipe door handles, light switches, commonly used countertops, refrigerator door handles, toilet flushers and other commonly touched areas. Pay attention to the amount of sanitary wipes in your home and make sure they do not run out. Do not wipe multiple surfaces with the same disinfectant wipe.
If family members have been in close contact with the confirmed patient, then the whole family may want to consider family isolation. In this case groceries should be delivered to porch of the house, and be retrieved only after the delivery person leaves. Avoid shopping on the street to reduce contact with the community.
The above recommendations are for non-apartment home isolation of mild or suspected Covid19 patients only. Please note that those living in the apartments should not practice the same methods as described above.
(注:中文版在这里)
The authors have equal contribution to this article:
Huifang Ma ,My Favorite Dental Clinic, 508 Prudential Rd STE 300, Horsham,PA, 19044
Xin Liu,St Francis medical Center. 601 Hamilton Ave, Trenton, NJ 08629
Daniel Y Lin 林艳丰, Health Care at Northeast Philadelphia, Philadelphia PA 19149